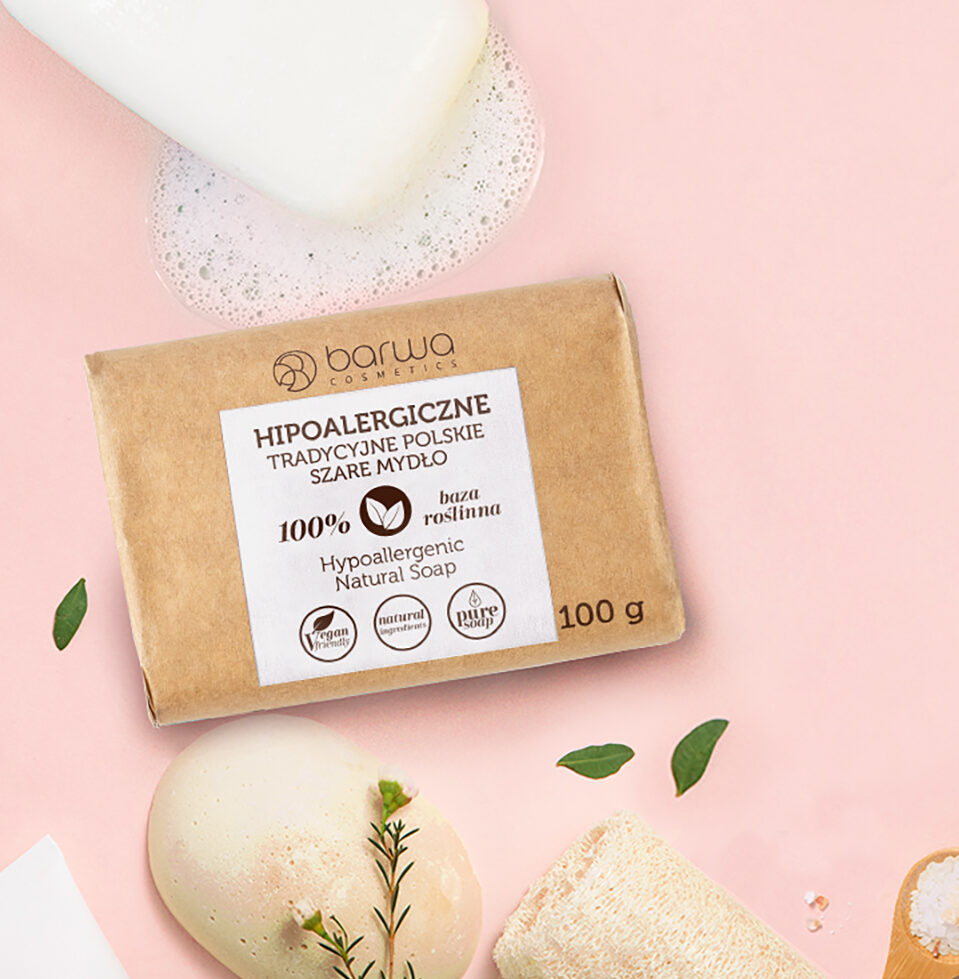 Bar soaps
Bar soaps are our specialty! We have been producing them since the 1970s. They all have a 100% vegetable base. We resigned from making soaps with the application of animal fats as early as 2004. The grey soap with a formula that minimises the occurrence of allergies has been used primarily as a daily hand and body care product for decades. It contains more than 99% ingredients of natural origin and is universally applicable: for hand, body, hair and scalp hygiene, for removing stains and washing clothes, especially recommended for allergy sufferers, for washing superficial wounds as well as for skin care towards AD, psoriasis and acne. We produce hypoallergenic, toilet and specialist soaps.
100% vegetable base
ingredients of natural origin
Tested for AD and psoriasis
Fragrance-free and safe for allergy sufferers
Natural and herbal extracts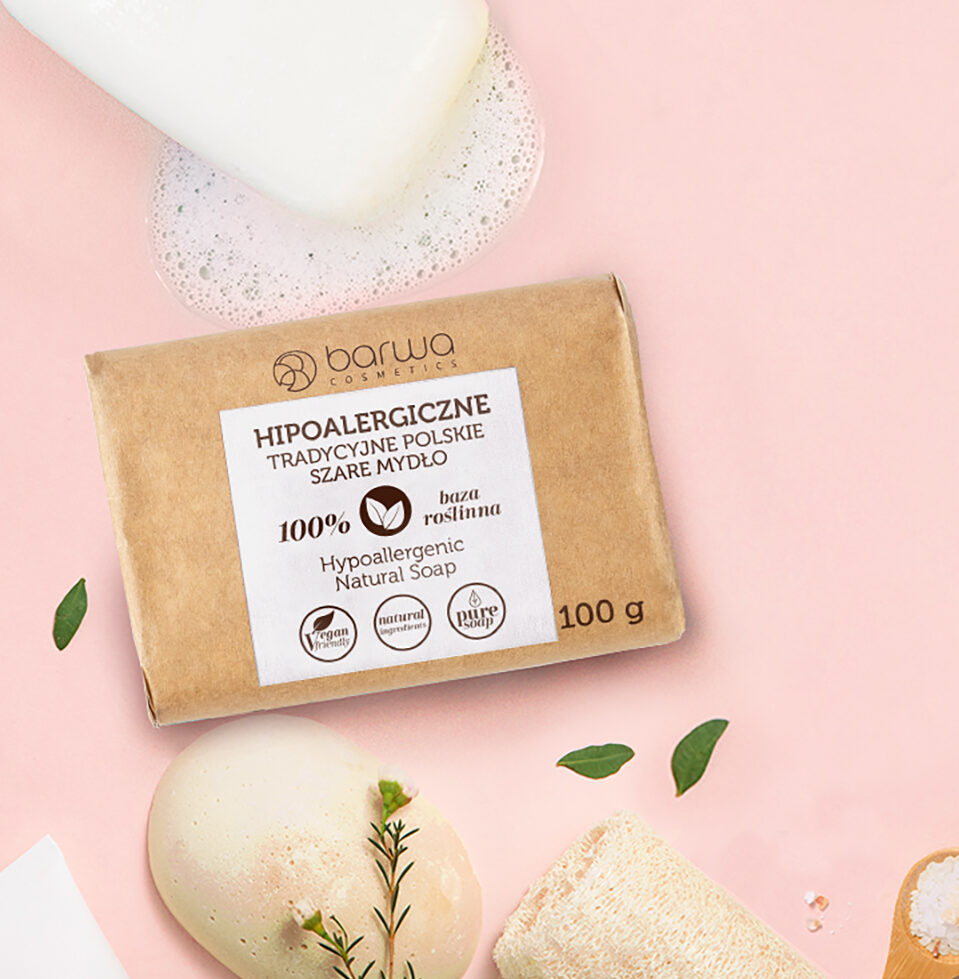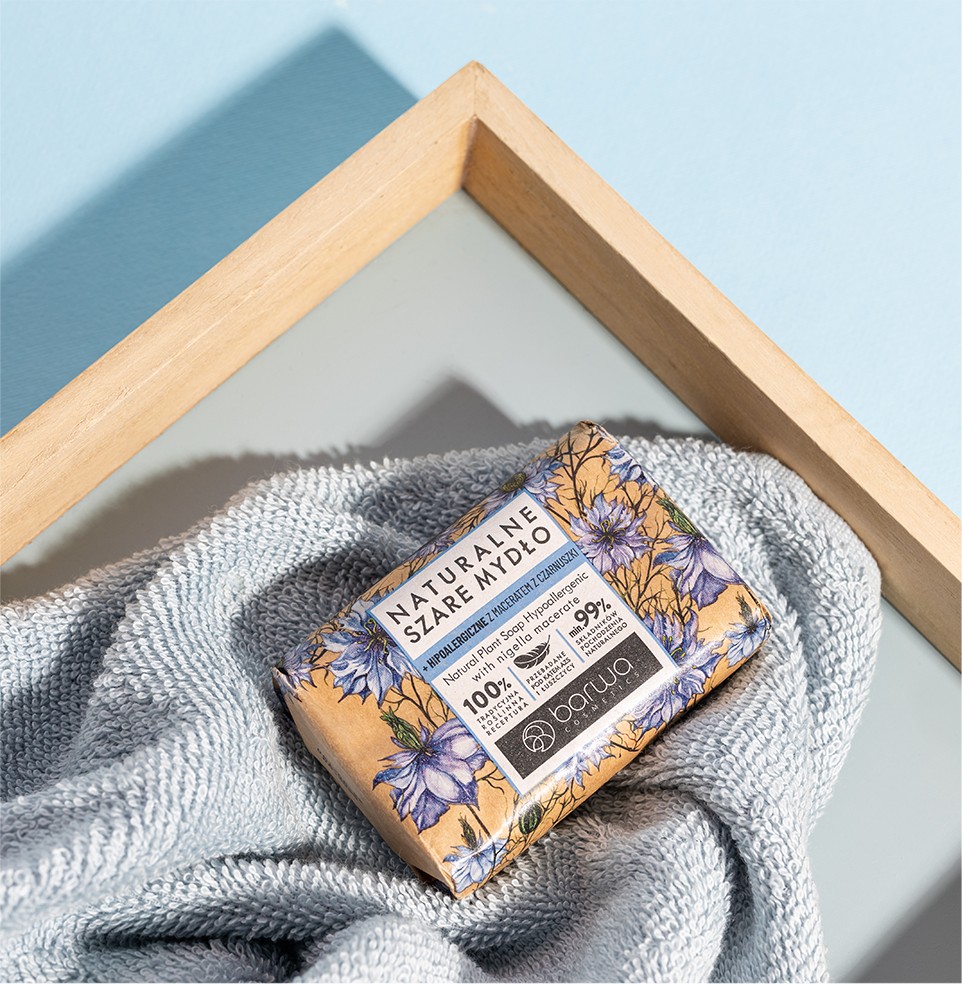 Let's talk about… soap!
Barwa started to offer soap in 1977. Even then, we were already producing soaps for a wide range of customers. In addition to grey soap, our portfolio included sulphur soap, undecylenate soap, salicylic soap, ichthyol soap, calamus-hops soap and tar soap;
it cleans not only the body, but also the hair and scalp;
all our soaps are plant-based which definitely makes them stand out on the market;
Barwa grey soap is ideal for washing wounds, Traditional Polish Grey Soap and Natural Grey Hypoallergenic Soap are tested for AD and psoriasis, so will gently and safely cleanse even the most sensitive skin. Also suitable for washing clothes for allergy sufferers.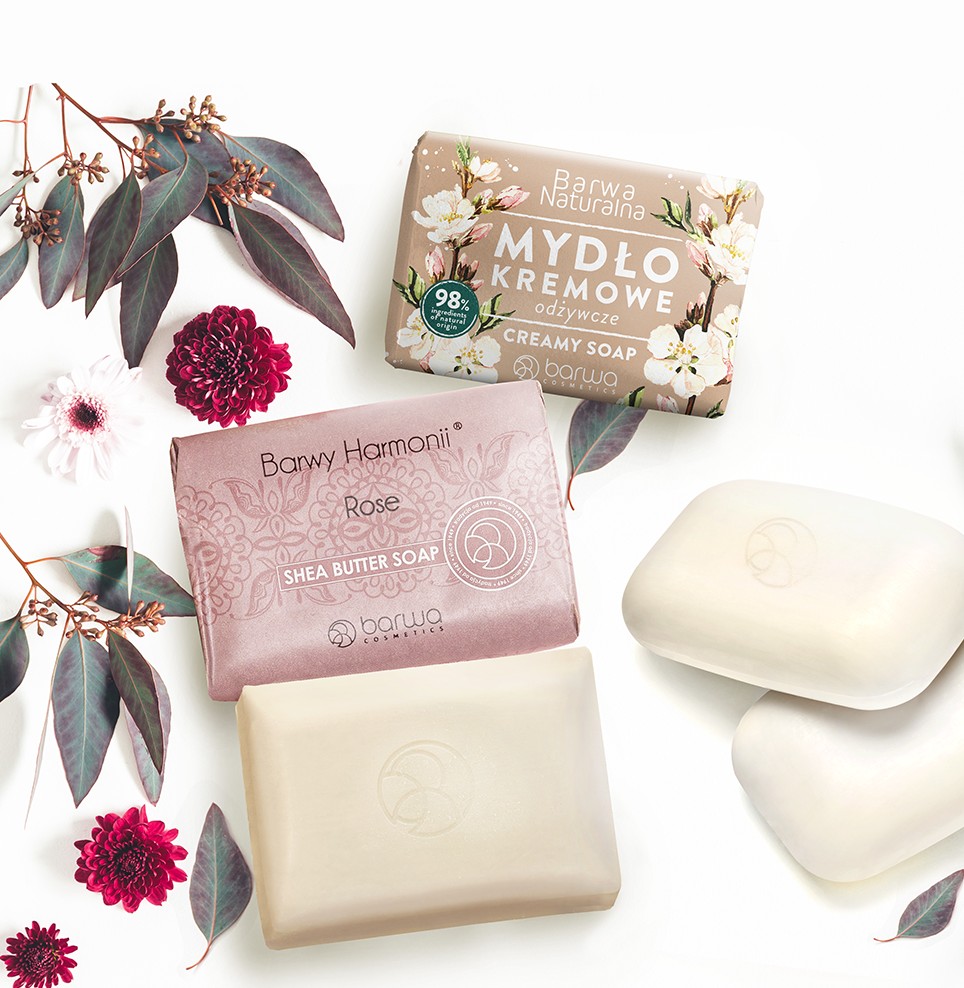 Soaps are our speciality!
Barwa Naturalna bar soaps are based on a recipe that has been known for generations, inspired by traditional ways of care. They contain natural nourishing ingredients such as rice proteins, prickly pear extracts, avocado oil, almond oil, rosehip extract, olive oil and aloe vera;
Barwa Harmonii series soaps contain precious ingredients such as shea butter, vitamin E, avocado oil, coconut oil, grapeseed oil, olive oil and macadamia extract. They have unique, perfumery scents designed to put you in the mood for a home spa;
sulphur soap, which has been in our portfolio for 40 years, uses the properties of the mineral sulphur and other natural active ingredients to care for acne-prone skin. It has been recommended by dermatologists for years;
we produce more than 100 bars of soap per minute and sell it not only in Poland but all over the world!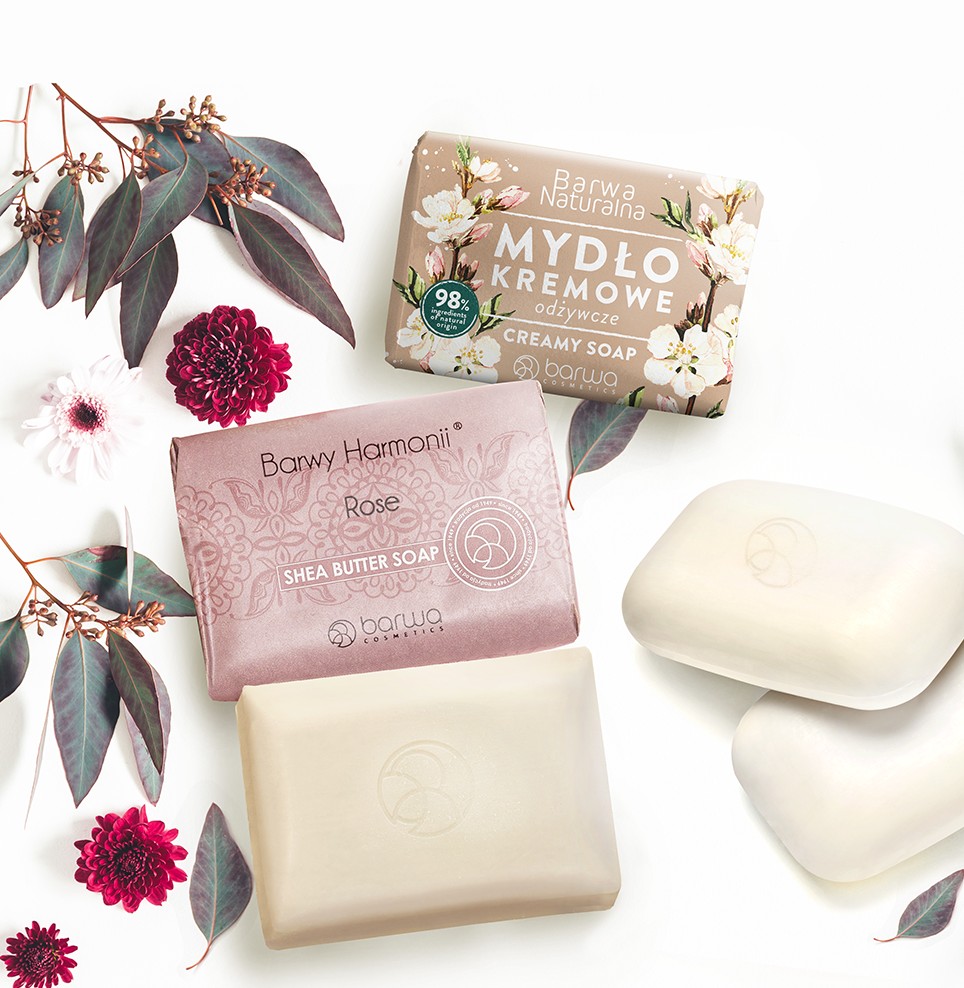 Check out the full product range in the online catalogue.