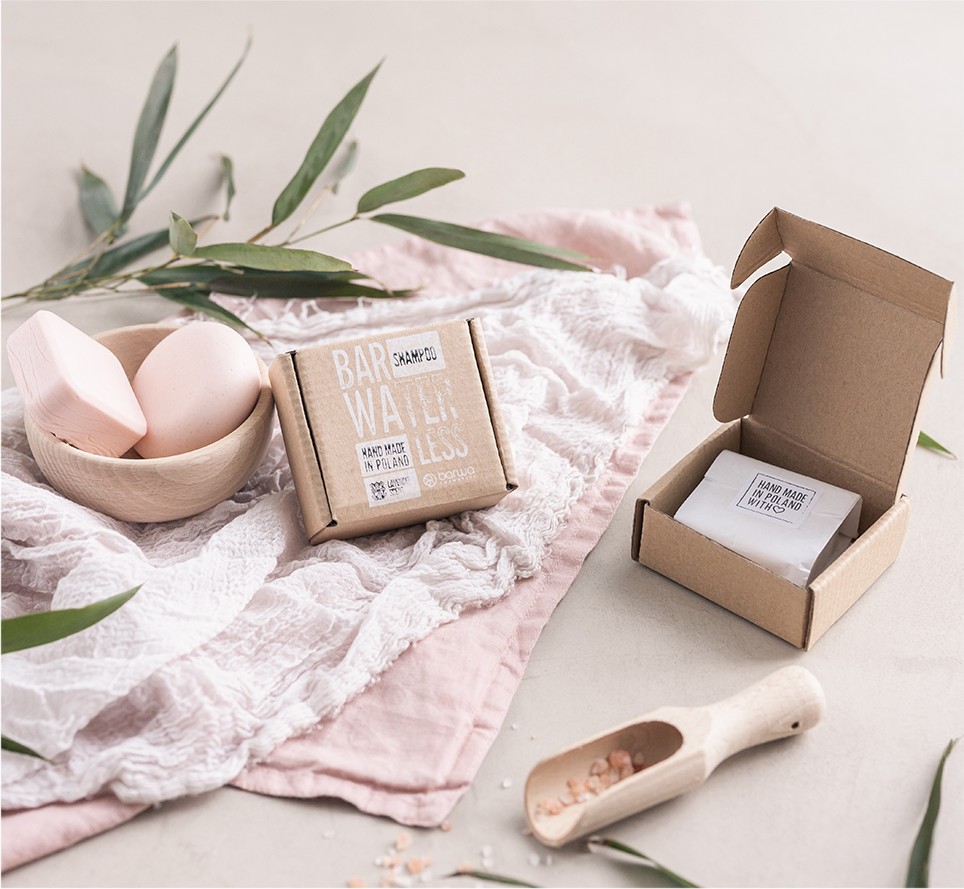 Barwa Waterless
The Barwa Waterless washing bars were created taking into account the environmental concern, the aspect of saving priceless water, and the aim of reducing the amount of daily plastic consumption. Each one saves 0.5l of water and one less plastic bottle. All products are 100% vegan and handmade. Moreover, you decide which clay and fragrance will be used at the order stage. This solution will also work well for people who lead active lifestyles or travel frequently. The bar fits easily into hand luggage. Moreover, when travelling by plane, there is no need to pay attention to the number of millilitres in your hand luggage. The series include a bar shampoo, a peeling shampoo, a conditioner, a 2-in-1 shampoo and conditioner, an intimate hygiene bar and even washing bars for pets!
100% vegan
It is produced without the use of water
ecological packaging
Handmade
You choose your own clay and fragrance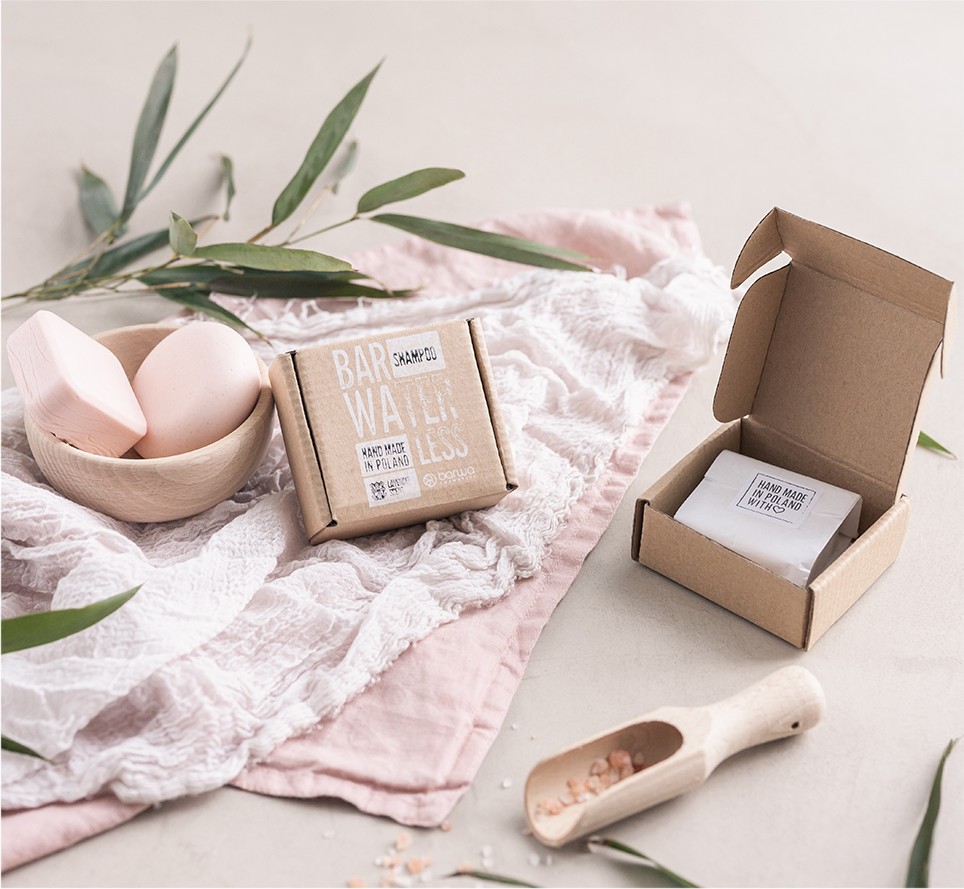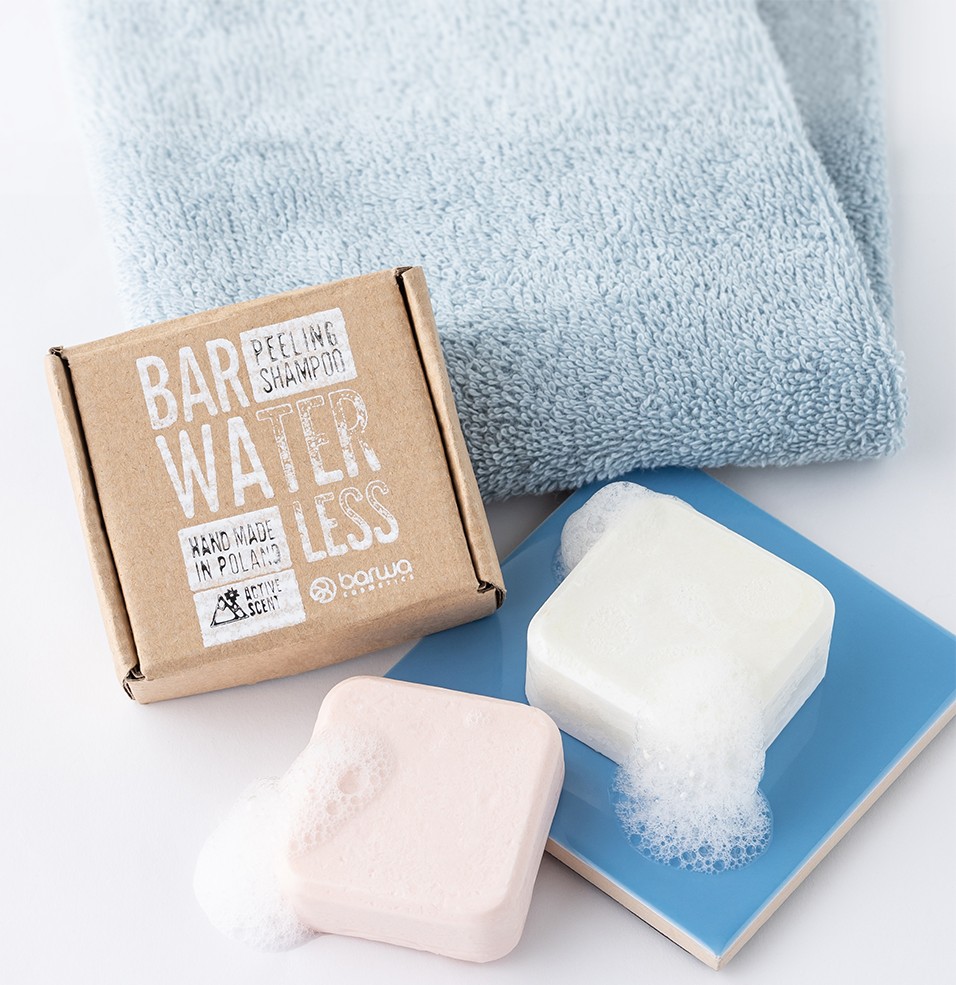 Taking care of the environment:
the series includes a bar shampoo, a bar conditioner, a 3-in-1 bar soap, a scrubbing bar shampoo, intimate hygiene bar as well as pet shampoos in a bar;
it is a convenient, efficient and environmentally friendly alternative to traditional products;
the bars are handmade;
the customer chooses the type of clay and fragrance at the order stage in order to fulfil individual needs;
the products are 100% vegan and produced without the use of water;
the shampoos contain mild detergents, SHEA butter and large amounts of emollients and glycerine, which protects against moisture loss;
the peeling shampoos are enriched with ground coffee beans or dried lemongrass for scalps that need more intensive cleansing;
the conditioner provides intensive hydration to the hair due to sweet almond oil and coconut oil;
the 3-in-1 bar is a universal product for washing the entire body and hair. The gentle formula is enriched with aloe vera gel.
Selected
products from
the Barwa Waterless series
Selected
products from
the Barwa Waterless series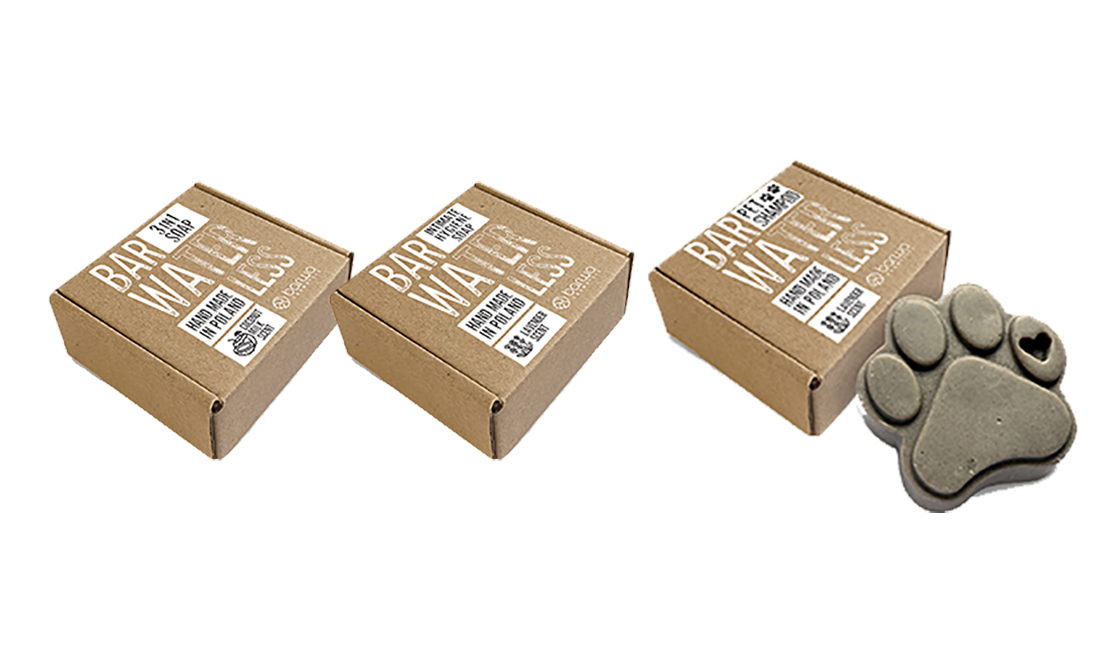 Check out the full product range in the online catalogue.