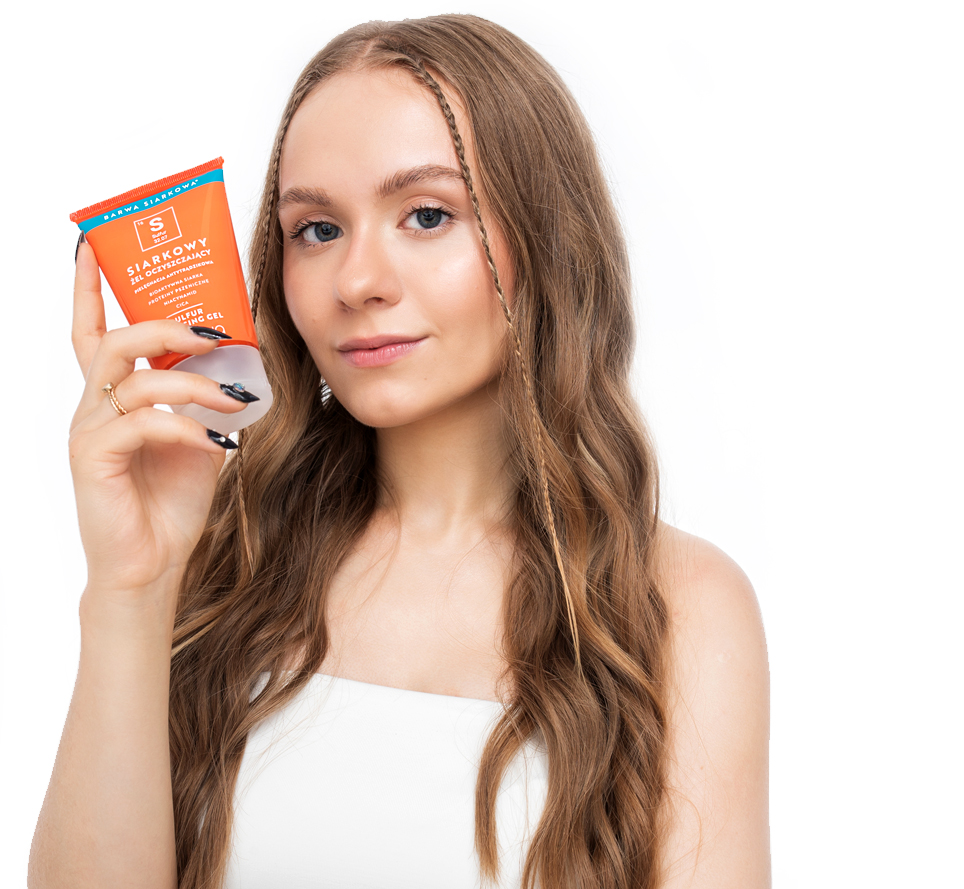 Barwa Siarkowa®
Barwa Siarkowa has been successfully helping to fight acne for over 40 years. Following the rich tradition of the series and inspired by the latest scientific developments in the care of skin with imperfections, we have created a new generation of products. We have ensured that no substances of dubious reputation are included in the formulations, and we have enriched all products with niacinamide and cica, two ingredients that have taken the cosmetic market by storm in recent years thanks to their incredible anti-acne, soothing and nurturing properties for different skin types. In addition, the presence of a key ingredient – bioactive sulphur – will leave the skin deeply cleansed, acne lesions and irritation soothed and the appearance of pores reduced.
bioactive sulphur
Over 40 years on the market
concentrated active ingredients
Scent of energising oranges
It helps to reduce sebum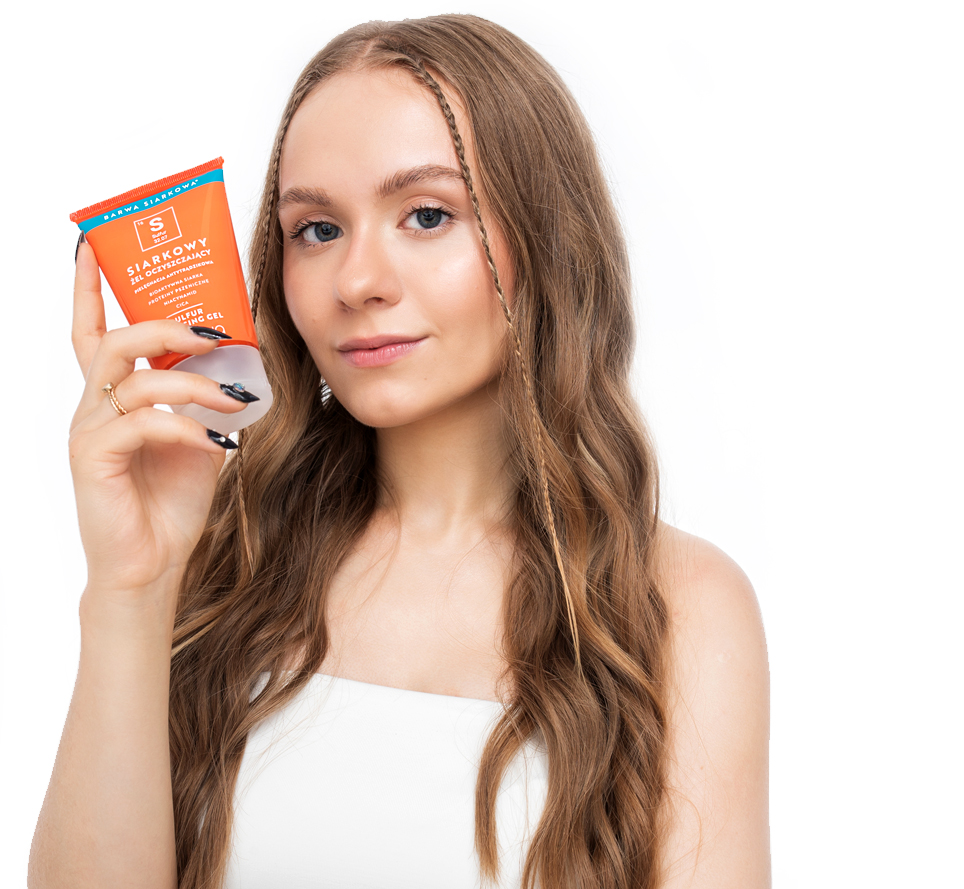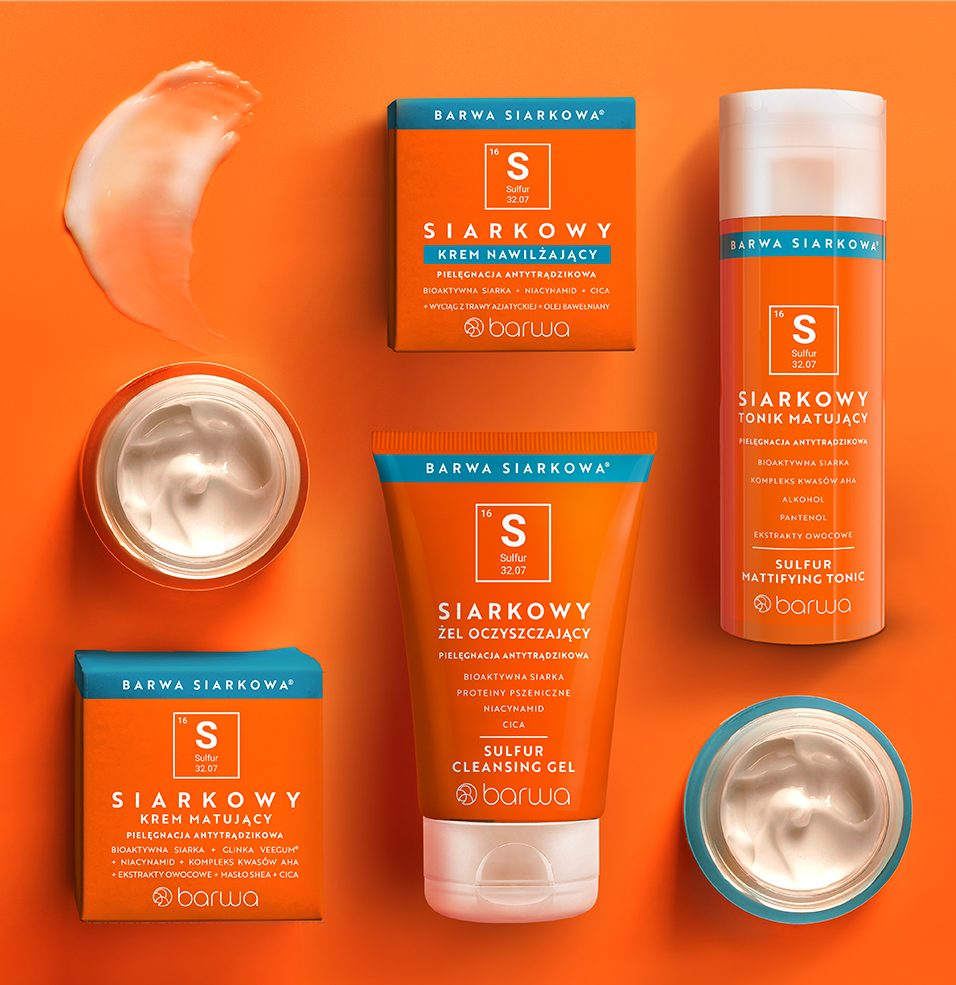 You're the one in CTRL!
Discover the new generation of Barwa Siarkowa with an even better formulation;
improved formula, you'll find niacinamide, fruit acids and cica in our products, which work effectively on problematic skin;
sulphur minimises the appearance of pores, refreshes and mattifies the skin and regulates skin tone;
the range includes soaps, toners, cleansing gel, scrubs and face creams:
in Polish homes for over 40 years!
sulfur cosmetics also contain moisturising ingredients that keep the skin properly hydrated, preventing dryness.
Selected
products from
the Barwa Siarkowa
series
Selected
products from
the Barwa Siarkowa
series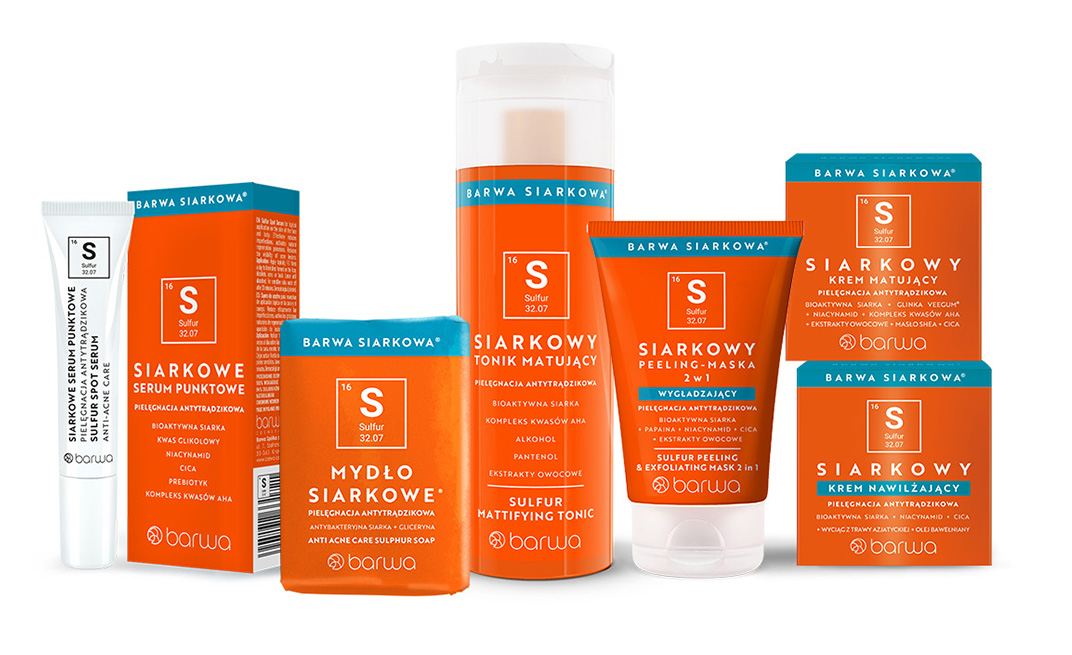 Check out the full product range in the online catalogue.